A year in: Is Boxycharm worth it?
With my June 2016 Boxycharm, I officially paid for (and received) twelve months of Boxycharm. Since I love both stats and a good deal, I put together a cost/benefit analysis for myself and other people who might be interested in subscribing to help determine: Is Boxycharm worth it? (Spoiler: My take is a cautious, "yes." For a look at my Year Two results, click here.)
I got hooked on subscription boxes when I was working a well-paid contract job. I joined Stitchfix, Ipsy, Birchbox, Boxycharm, and Barkbox–not all at the same time. Now I'm working a job I love for a little (a lot) less money, I've given up Ipsy and Birchbox without a backwards glance. I pushed Stitchfix to a twice-a-year splurge, and I added a Barkbox subscription to Bentley's birthday wish list that I'll be sending to his grandparents. (We're still surprised at how long that stupid bearded lady toy from Barkbox lasted.)
And while it's now August, let's look over my year of Boxycharms. Here are the items I "discovered" through Boxycharm that amazed and wowed me.
The Products
Gorge I'll Make You Look Amazing Daily Spray ($29.95) I am literally afraid to use this except for special occasions because I love it so much and never want it to run out. Never mind that I could easily buy more for $29.95.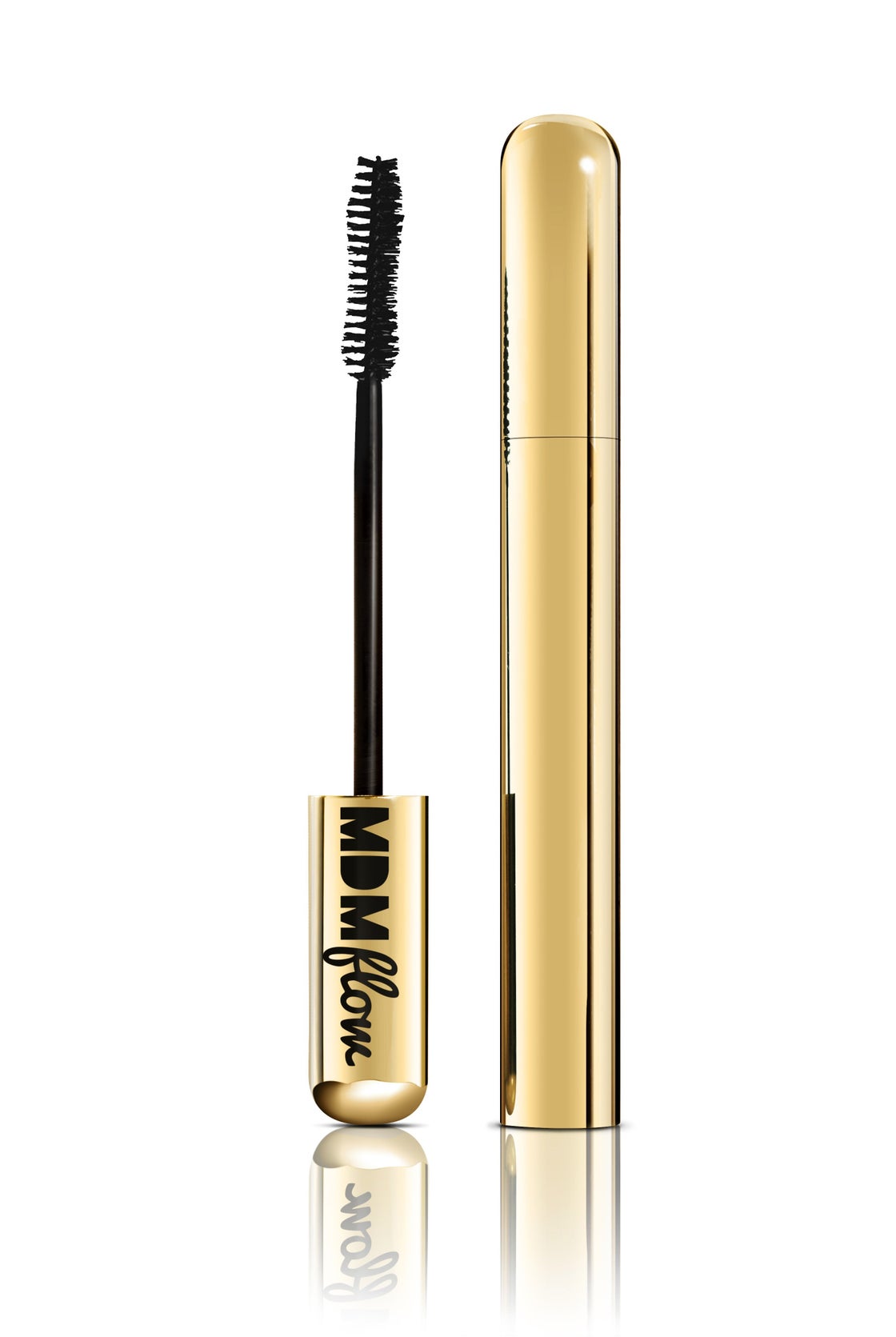 MDMflow Greater Than Mascara (£21.00) I love the length and curl I get from this mascara, completely without clumping. Plus, the gold tube makes me feel like I'm in a retro Bond film.
Coastal Scents Revealed 3 Palette ($39.95) The other Coastal Scents palette we received in the past year doesn't go very well with my skin tone. All of these do, and they look great. If you're used to high-end, highly pigmented shadows, this may disappoint. (Update: But Boxy has been including more of those high end/pigmented shadows in recent months.)
Vasanti Professional Foundation Brush ($32.00) I will probably never use this for foundation. However, this is the best brush in the world for applying face masks!
Palmetto Derma Rejuvenating Antioxidant Mask ($64.00) This is in my top three Boxycharm items of the past year list. I love this mask. It smells awesome. It makes my skin feel tight and look clear. There's this wonderful tingly feeling involved. I didn't even know face masks could be so awesome.
Lord & Berry Line/Shade Eyeliner ($18.00) I frequently wear dark eyeliner on my waterline. Lord & Berry's stays all day with no smudging, smearing, or moving.
OFRA Long Lasting Liquid Lipstick in Americano ($19.90) I wished for a darker color, but this Americano shade is amazing. I would buy all the OFRA liquid lipstick shades. They are super easy to apply. They don't feather. And if you blot once, they don't spread. I don't have to reapply during the work day, and they don't make my lips feel dry. Love them. I've since purchased Havana Nights, Atlantic City, and Santa Ana. I get compliments every time I wear these.
Royal and Langnickel Brush Set [R]evolution ($23.97) Call me a makeup n00b, because I had no freaking idea that the right brushes make such a difference. These brushes are awesome and make applying eye shadow the easiest task in the world. The colors stay bold, they blend well, and these brushes make it a cinch to get the right shades in the right places.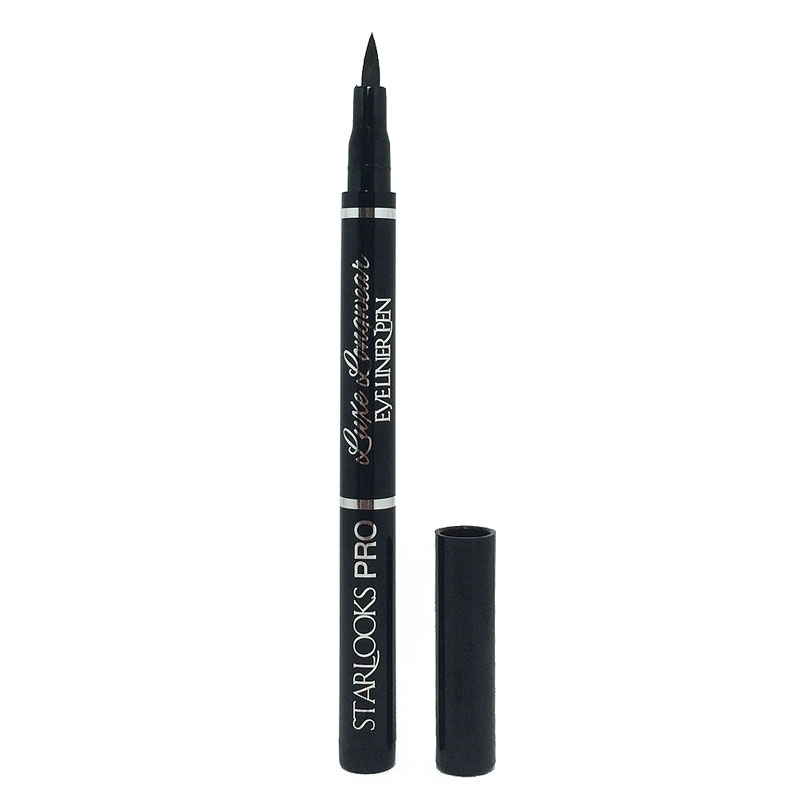 Starlooks Luxe Longwear Eye Liner Pen ($19.00) I received this eyeliner pen in my Ipsy and loved it. I struggle with liquid eyeliners due to the way my eyelids fold. This one was easy to apply and stayed like a dream. I was super excited with Boxycharm sent it out just as my Ipsy one was becoming too dry to be useful.
OFRA Banana Powder Godet ($12.00) Evidently this banana-colored powder was not well received by all Boxycharm subscribers. This yellow shade blends so well, doing miracles for my constant blue-ish undereyes.
Chella Universal Eyebrow Pencil in Taupe ($18.00) I had received this eyebrow pencil with an Ipsy bag. Then I used my Ipsy reward points to get a second one. So I was delighted to find it in a Boxycharm one month. This is a great color, but the product doesn't last a very long time. I infrequently use it, and I've already used up two pencils.
OFRA Long Lasting Liquid Lipstick in Pasadena ($19.90) Please see above for my gushing about this lipstick. I'm super happy about this second shade, which is a nice, calm neutral on me, and about the smaller size.
OFRA Oil Control Pressed Powder ($39.95) The temperature has been around 100 degrees every single freaking horrible day for over a week now. This pressed powder does have a white cast, but after a good blending, it made sure my makeup stayed put through a miserable day. It might be miracle-level.
Girlactik Precise Eyeliner Marker ($20.00) I'm a big fan of eyeliner in general. The super thin tip on this made it incredibly precise. I've already used it to fix an eyeliner wobble from my notoriously shaky hands. (Seriously. Sometimes people ask if I'm sick when they notice my hands' general lack of stillness.)
The Numbers
Total: $386.62
Total Cost of 12 months of Boxycharm: $252
Difference: $134.62
Total Costs of All the Products: $1,438.48
Percentage of Cost Loved: 26.88%
Percentage of Cost Liked: 50.36%
Percentage of Cost Hated: 22.77%
---
In summary, was a year of Boxycharm worth it? My Boxycharm review says yes. I would never have purchased the OFRA products above, all of which I love. And Palmetto's antioxidant mask is going on my Christmas list because I'm addicted to how good it makes my skin feel.
In order to save more money in the long run, I'm pushing my subscription to every three months. Over the course of the year, that will save me $12. A better value would be the yearly subscription, but with the increase in perfume samples lately, I'm concerned about the continued quality of Boxycharm.
Below I included a list of the items I hated and why and of the items I like and use but am not wild about.
---
Here are the items I hated (and why):
Nios Shield Leave-in Conditioner ($26.00)
I used this alleged spf 15 leave-in conditioner while in Hawaii. It left my hair stringy and my scalp burned. I threw it away.
So Susan Statement Skin ($20.00)
I don't have many makeup tricks up my sleeve, so I'm not an ardent user of highlighters. I definitely did not care for this crayon.
Tarte smolderEYES Amazonian Clay Waterproof Liner in Gunmetal ($22.00)
This had no lasting power for me.
Chella Eyebrow Defining Gel ($18.00)
I think this will give you a strong hold, but the gel hardened and my eyebrows felt really stiff.
SCRATCH Nail Wraps ($12.00)
I don't find nail wraps worth the hassle to begin with, and these weird gold halfmoons were extra unfun.
Kardashian Beauty Black Seed Dry Oil ($0)
Seriously? An oil sample?
Doucce Punk Volumizer Mascara ($24.00)
I didn't particularly mind how ridiculously clumpy this mascara is, but I would've been really cranky if I'd spent $24 on it myself.
Cult Cosmetics Nail Polish ($12.00)
The boneyard color was a really pretty gray, and when applied, the nail polish bubbled worse than I've ever seen…every time I tried it.
Nelson J. Argan Oil 7 Moisture Healing Mask ($23.00)
The coconut smell was bad enough. The product was watery and useless.
Shray Ms. Amazing Facial Mask ($12.00)
The concept of a face mask you wear like you're the Faceless Man in Game of Thrones is fun. I used it at night, and the next morning my skin still felt like there was a thick layer of product on it. Since then, I've tried much better sheet masks.
Realtree for Her ($12.99)
I'm a little nervous about the new perfume samples popping up in Boxycharm. I already have my scent, and I'm not interested in trying others.
Catherine Maladrino Style de Paris ($16.00)
My dog walked into the bathroom after I spritzed this, sneezed, gave me a dirty look and left. I'm sure someone will like it, but I threw it away.
Luxie 512 Small Contour Brush ($16.00)
I just haven't used this or found use for it. Like I said before, I'm not much into contouring.
yourMinerals Eyeshadow ($21.00)
This was super pigmented and shimmery. Unfortunately, the pigment was not flattering on me.
The Brow Gal Clear Brow Gel ($20.00)
Totally useless. I had one errant brow hair, and this could not calm it. However, it wasn't stiff like the Chella one.
Catherine Maladrino Romance de Provence ($20.00)
This scent wasn't as offensive as the other Catherine Maladrino, but I still don't want perfume samples!
Ella + Mila Nail Polish in Pistachio ($10.50)
This color was a pretty cool mint, but it took three layers for me to get an even application and looked thick afterwards.
LVX Nail Polish ($18.00)
I strongly disliked the color. I'd purchased a slightly more smokey-purple version of this shade last year, when it was popular.
Farmacy Coconut Gel Mask Medley ($24.00)
I am just personally not a fan of these masks.The residue makes me feel like my skin is dirty.
Total: $327.49
---
And here are the ones I enjoyed but didn't love or am apathetic about:
yourMinerals Transparent Veil Setting Powder ($26.00)
Vasanti Professional Blush Brush ($29.00)
OFRA Cosmetics Lip Liner ($13.00)
MicBeauty Gel Eyeliner ($35.00)
Seta Eyeliner Brush ($16.00)
Previse Skincare HydroMilk Hydrating Lotion ($48.00)
Bellapierre Cheek and Lip Stain ($19.99)
Luxie Rose Gold Concealer Eye Brush 211 ($12.00)
Pur'lisse Pur'Eye Adora Quadra Benefit Eye Serum ($65.00)
Coolway Leave-in Treatment ($19.95)
Studiomakeup Soft Blend Blush Sahara SBB-02 ($17.00)
Tatcha Petal Fresh Original Aburatorigami ($12.00)
Jelly Pong Pong All Over Glow ($15.59)
NCLA So Rich Cuticle Oil ($18.00)
Bellapierre Waterproof Gel Lip Liner ($17.99)
Blinc Mascara Amplified ($26.00)
Coastal Scents Revealed Smoky ($39.95)
Spongelle You Have My Heart on a String ($15.00)
Beauty for Real Blush Glow Stick ($24.00)
Freeze 24/7 Anti-aging Serum (sample; full-size $115.00)
Blark's Botanicals Anti-puff Age Cream ($87.00)
Makeup Geek Eyeshadow Pan in Coco Bean ($6.00)
Makeup Geek Eyeshadow Pan in Cosmopolitan ($6.00)
Blinc Black Lash Primer ($26.00)
Pur-lisse Lip Comfort ($16.00)
Anderson Lilley Manhattan Beach Body Cream ($24.00)
Makeup Geek Blush ($15.00)
PUR Double Edge Duo Ended Eyeliner ($21.00)
Starlooks Luxe Lip Liner ($19.90)
Cougar Beauty Mineral Face & Body Shimmer ($34.00)
Total: $724.37